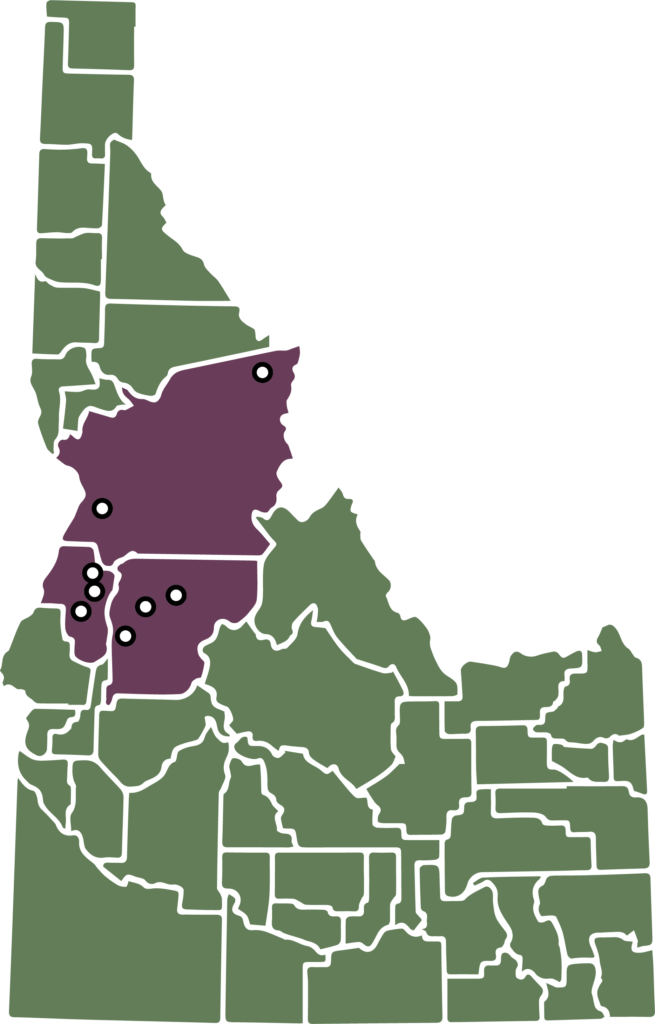 We fund projects that will enhance our rural community.
The Stibnite Foundation focuses on grant-making in the West Central Mountains of Idaho, an area encompassing the communities of southern Idaho County, Valley County and Adams County (Region).
The Stibnite Foundation will award grants through a once yearly competitive grant cycle.
All grants are limited to qualified tax-exempt entities located in and serving the Region. These include nonprofits exempt under the Internal Revenue Code.
Ideal grant applications will show regional impact, collaboration or cooperation among community partners, and investment from the community. Requests for general operations, staffing, and administration are not preferred. All applications will be reviewed by all board members following a pre-established set of priorities.
Grant recipients will agree to use the Stibnite Foundation's logo and recognize the foundation's investment in all project related press releases or publications, in all forms (print, online, etc.).
The grant application is purposefully designed to be open ended so organizations may use existing financial documents, and even prepared narratives to complete it. By having an open process, we feel organizations will be able to tell their story.
Have questions?
Ask us by emailing [email protected].
"Thank you ever so much for your very generous donation!" — Council Senior Citizens
"Our heartfelt thanks to the Stibnite Foundation for their kindness and support during this crisis." — Village of Yellowpine
"Without the support of our community, we could not continue the work we do in Valley County! Thank you on behalf of all the clients that you helped provide assistance to. Thank you, thank you, thank you! This donation has helped so many and will continue to give them hope!" — ROSE Advocates
"Thank you, again, for your generosity!" — Loaves & Fishes Food Pantry
"Thank you for helping us serve our neighbors!" — Cascade Food Pantry
"Your support for our community during this
pandemic can't be expressed well. Please know that your generosity allowed us to assist the most vulnerable in the community. Our board(s) of directors humbly thank you!" — Heartland Hunger & Resource Center
"On behalf of the staff and students of Salmon River Joint School District 243, we would like to express our gratitude for having this opportunity given to us and for the continual support of the schools and community." — Salmon River School
"The McCall Community Center wants to thank you for your funds. We were able to provide our Meals on Wheels program, small food pantry, and some up-to-date reading material on the COVID-19 precautions." —McCall Community Center