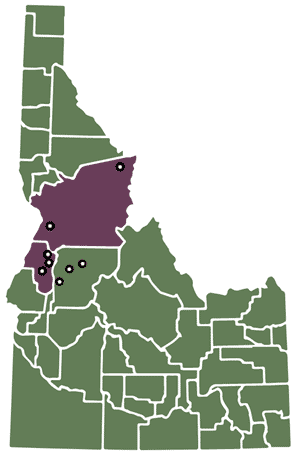 During its second grant cycle, the Stibnite Foundation awarded $36,000 to 10 nonprofit organizations from communities across the West Central Mountains.
Yellow Pine Area Coalition | Funds will help repair and upgrade the historic Yellow Pine Community Hall.
Yellow Pine Area Coalition | Grant money will be used to purchase water pump to aid in fire suppression efforts.
Council Jr/Sr High School | Money will go to purchase new books for the high school library.
Idaho West Central Mountains Youth Advocacy Coalition | Grant will be used to gather comprehensive school-specific data on youth mental and behavioral health.
City of New Meadows | Funds will be used to install flashing speed signs for drivers as they enter the city.
Cascade Medical Center | Grant will allow the medical center to purchase new physical therapy equipment.
West Central Mountains Economic Development Council | Grant money will be used to help children across the region access quality early education.
Cascade School District | The grant will allow the district to purchase new musical instruments for in-school and after school programs.
Horizons' Lifestyle and Education Team | Money will be used to support after school STEM programming.
City of New Meadows | Grant will help the city update its dog kennels to safe standards.